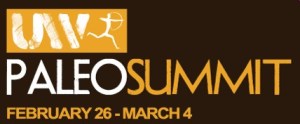 There's another fantastic line up today! We have Nora Gedgaudas, author of "Primal Body, Primal Mind", organic chemist Dr. Mat Lalonde, and Amy Kubal, registered dietitian and nutritionist
Safe starches have received their fair share of attention — and no shortage of controversy — in the Paleo blogosphere as of late. The Primal Body-Primal Mind outlines point-by-point why she believes the concept of safe starches is flawed, as well as where she agrees and disagrees with Paul Jaminet's evidence for the optimal human diet. Some of the topics Nora Gedgaudas discusses:
What are safe starches?
What is the problem with potatoes and rice?
What is the impact of depressed cortisol?
The Autoimmunity epidemic
We are ice age beings with the need of fat for survival
Are there any circumstances where it makes sense to add sugars to the diet?
Fascinating lecture about safe starches. Are they really safe? Listen to learn all about it!
Mat Lalonde, Ph.D. discusses An Organic Chemist's Perspective on Paleo
Are common Paleo claims as scientifically valid as we think they are? What does the research
really say about antinutrients? Harvard biochemist Mat Lalonde expounds the importance of keeping the Paleo movement credible by ensuring that claims surrounding the diet are scientifically sound.
What are some of the common claims made about the Paleo diet?
Invalid inferences - the limitations of observational research
Invalid inferences - We are NOT adapted to foods of agriculture
How to use the evolutionary approach to justify the diet?
Should everybody be on a low carb diet?
Relevant questions about antinutrients
Ready to rock your paleo world? Listen to Mat talk about how people have misrepresented the information about the paleo diet.
Amy Kubal talks about the Paleo for Endurance Athletes
Can endurance athletes perform optimally while on a paleo diet? Amy Kubal — who placed first in a marathon while eating Paleo — shares the pre-, post-, and during-event paleo nutrition tips she recommends to her clients. Some of the questions she answers:
Is it possible to be a competitive endurance athlete and follow the Paleo diet?
What are the best foods for optimal performance?
Do you make specific carbohydrate recommendations?
How do people manage their regimen without using sports drinks and energy bars?
How do you load on carbs while on the Paleo diet?
Terrific information for the dedicated endurance athlete!
Day 5 of the Paleo Summit look very interesting, especially Denise Minger's presentation. Actually so does Chris Kresser's and Reed Davis'!
Denise Minger – Author, Death by Food Pyramid

How to Win an Argument with a Vegetarian

The Paleo Diet has its fair share of detractors, objecting to the consumption of animal foods while promoting the virtues of being vegan or vegetarian. But are vegans and vegetarians immune to cancer and heart disease? Does meat consumption cause bone loss?

Chris Kresser – Integrative Medicine Practitioner

An Update on Cholesterol

The cholesterol hypothesis has its staunch proponents as well as its skeptics. So who's right? Chris presents the latest research demonstrating why elevated cholesterol scores should not be dismissed by the skeptics. He also explains why a high cholesterol score is not always cause for a prescription.

Reed Davis – Founder, Functional Diagnostic Nutrition

Stress, Hormones, and Paleolithic Man

How did the stressors of Paleolithic living compare to those of modern man and woman? Hormones expert Reed Davis outlines how to combat the systemic dysfunctions induced by the chronic stress, environmental toxicity, and hidden infections caused by modern living.
Miss any of the presentations? Want to go back and listen to them again? Well you can! Just
click here
to order the entire summit for only $67. You will also get your hands on FREE bonus ebooks, videos, and discount codes from Paleo Summit presenters, including:
The Whole 30 Success Guide by Dallas & Melissa Hartwig
The Last 4 Doctors You'll Ever Need by Paul Chek
The Practical Paleo Guide Book by Diane Sanfilippo
The Underground Cookbook by The Undergrounders
Heart Attack-Proof without Pills video series by Dr. Cate Shanahan
!